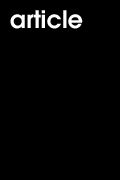 Barcelona's next post-Olympic urban challenge: The Universal Forum of Cultures 2004 - Abstract
The 25th Olympic games held in Barcelona in 1992, were the culmination of one of the more ambitious urban transformations of the Catalonia capital in the 20th century. The Games were seen as an opportunity to pursue the objective of projecting the city internationally and, at the same time, developing the infrastructure and facilities needed to solve the inherit urban deficiencies and anticipate the future needs. Almost 10 years later a new major urban project arises in the context of another international event: The Universal Forum of Cultures, to be elebrated in the year 2004. The Forum is a gathering and opportunity to reflect on contemporary challenges facing humanity; ambassadors of all the cultures around the world will gather during 141 days to discuss the topics related to the cultural diversity, sustainable development and the conditions necessary for peace. This paper seeks to explore the urban-architectonic model, on which the project of the Forum has been based. To be developed on a site of 636 acre, the Forum involves an ambitious process of urban regeneration, a concept that looks forward to showing the project as an example of sustainable community of the XXI
century. In other words a initiative to give an urban-architectonic answer not only to global, but mainly to local challenges.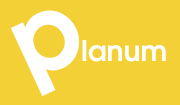 Planum
The Journal of Urbanism
ISSN 1723-0993
ISSN 1723-0993 | Registered at Court of Rome 4/12/2001, num. 514/2001
Web site realized by ChannelWeb & Planum Association | Powered by BEdita 3