1 December 2021
New Approaches for Uncertain Times Design processes of public spaces, between research and practice International Seminar
in the framework of the Integrated Course in Urbanism
Polimi Webex, Virtual Classroom Galimberti
1st December 2021
Politecnico di Milano | Website
DASTU | Website


---

How do uncertain times affect design processes?
A growing number of reflections and design strategies concerning the transformation of public space is more and more in dialogue with uncertainty by noticing, staying with, and harnessing it, making room for the unexpected, testing through prototypes, developing open processes, paying attention to the ephemeral and the unfinished.
This seminar gathers researchers and practitioners involved in some of these new approaches across Europe. Which are the specificities of these experiences of investigation and practice? Is there a common ground between them? Can we find clues to a timely mindset? These are the main questions that will trigger and orientate the discussion.

PROGRAM of the Seminar

• 09:15 am | Opening
Betrando Bonfantini, Politecnico di Milano

•  09:25 am |
From antifragile strategies to a group portrait with uncertainty
Beatrice Galimberti, Politecnico di Milano

Towards a Minor Urbanism
Ida Sandström, Lund University

The Jubileepark and the process of prototyping
Jessica Segerlund, Älvstranden Utveckling AB
Kristoffer Nilsson, City of Gothenburg

Transforming and managing public spaces with inhabitants.
Experiences from the Public Administration perspective
Antonella Bruzzese, Politecnico di Milano, former City of Milan

Learning from errors in placemaking processes
Paolo Robazza, Beyond Architecture Group

Designing for the spontaneous city.
Influencing rather than mastering emergent transformations
Elena Porqueddu, Politecnico di Milano

Challenging planning with utopia.The case of Westbahnpark
Lilli Lička, Hannes Gröblacher,
BOKU Wien and BLA - Office of Droll Concerns

•  11:45 am | Open discussione with all participants


---

INFO & CONTACTS
Politecnico di Milano | Website
DASTU | Website
beatrice.galimberti@polimi.it | email
Event schedule:
Start: 12-01-2021
End: 12-01-2021.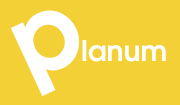 Planum
The Journal of Urbanism
ISSN 1723-0993
ISSN 1723-0993 | Registered at Court of Rome 4/12/2001, num. 514/2001
Web site realized by ChannelWeb & Planum Association | Powered by BEdita 3