13 | Unfinished Italybeyond interruption
Vincenza Santangelo
Benoit Felici, young Italian-French filmmaker, says about himself that he hadn't finished college, he hadn't completed his acting career, he never stopped collecting everything that works no longer and probably it's this his personal affection for all that is unfinished to have led to the creation of his film. With Bastian Esser (photography) and Milena Holzknecht (editing), Benoit Felici has passed through the Italian landscapes searching public works never come to completion and which have never worked, as if they were the mirror of an intimate and personal biography. This journey leads Benoit Felici to Sicily, privileged territory for his research as it's the Italian region with the highest number of public works left incomplete.

Interrupted, uncompleted public works are the side effects of the immense project of modernization of Italian territory implemented after World War II to the present: an endless, uncensored, heritage of public works whose process of realization and activation remained interrupted some times. What remains of them are visions of imagined futures and never come true, that crushed becoming ruins of modernity. Sometimes they are interrupted landscapes that daily we inhabit, frequently and usually cross, perhaps unconsciously, we remove from our eyes or memory as a custom of our territory. In most cases, these southern landscapes, perpetually poised between inertia to change and power to modernization, are incessantly interrupted in their construction and transformation process1.

The architectural and urban culture is unprepared to manage these abandoned landscapes, but also disoriented in understanding them. In this vacuum of interpretation photography, video, visual arts in general, explore these areas in a perpetual state of transformation with different and closer looks, capturing the complexity and bringing back multiple representations, as Benoit Felici does in his short film "Unfinished Italy".
 
 


Unfinished Italy, 2012

Direction | Benoit Felici 
Photograhy | Bastian Esser
Editing | Milena Holzknecht
Production and distribution | Zelig - Scuola Di Documentario, Televisione e Nuovi Media. 

Italy 2012
Runtime | 32'

http://www.unfinished-italy.com
 


With the aim of gradually shifting the focus of the column and its readers to the latest productions, it might happen at times, (this is one of those cases), you want to review films and videos currently on the market. In these cases it is likely you are unable to get permission to post the entire movie in the Vimeo and we should put only the trailer which is already on the network. derived from the rule we have set ourselves: "make available all the documents that we review," it seems in these cases acceptable and compatible with the desire to report the existence and value of production, however, available for purchase or in archives and libraries.

Unfinisched Italy is available at the IUAV Video Archive, Venice and it could be purchased by contacting: info@zeligfilm.it
 | +39 0471 977930 
(Leonardo Ciacci)

 
Benoit's journey in Sicily proceeds in steps, for tales, where the events of the unfinished works are intertwined with the personal biographies of who daily lives these places. His eyes every time swing among the interrupted works, motionless witnesses of passing of time and waiting for a completion that perhaps will never happen; between the stories of the people who give voice and body to lost futures of these works that remain in the background interrupted; between the Sicilian landscapes where they fall, just to emphasize every time the belonging to these places but the habit to remove them from the look.

In Multifunctional building in Giarre, that nature is gradually reabsorbing, Andrea Masu from the collective Alterations Video and the mayor of the town imagine an Archaeological Park as a monument to the memory of a specific event and as a warning for the future. The Polo Stadium in Giarre, never finished and occupied by a football team to overcome the lack of sports complexes, offers to the coach the opportunity to reflect about the funding mechanisms of these works in Sicily and the impossibility to complete them. The trunk of a suspended bridge in Randazzo, tamed by the construction of a house with a garden overlooking the ravine, is the pretext for the family that lives there to narrate how the mother has built the small garden with love. The reservoir of the Dam of Blufi, built in the province of Palermo and never filled with water, it is transformed by a pastor of the area in pasture for his flock and so it becomes the scene to give voice to his philosophical view of life. Minimal stories that become a treasure of clues about the interrupted landscapes to decode, but also a litmus test of the new ways of living in the contemporary landscape, which deserve to be carefully observed by planners or architects, to detect signs of mutation.

In this sense, it becomes crucial disassembling disciplinary paradigms and approximate and crystallized observations, starting with the construction of a mobile and varied look as Benoit's one, able to stay ahead of processes that modify these places and to field a representation where the reinterpretation is already an effective way to project an image for these landscapes. His gaze and simultaneous attention to informal practices push to look at these places from a different angle, tracing out the materials that compose them that are routinely disassembled and reassembled, and the alternative uses that change the meaning and use as needed or emergencies, restoring a habitable landscapes and legitimizing their existence.

This doesn't imply a passive acceptance of all practices that pass through these places and a total rejection of the public project, but rather becomes the basis for building an architectural or urban planning "not deterministic" project, able to give up to a predetermined look toward the interrupted landscapes, each time trying to build a look capable of catching the infinite variables that modify them, directing these energies towards the development of possible scenarios that can intercept and adapt to the reactions and changing and often unforeseen behaviours, putting in the game new actors of the transformation.
1 Cf. Vincenza Santangelo, Paesaggi Interrotti, from "Paesaggi Interrotti, opere pubbliche interrotte e paesaggio italiano", International PhD thesis QUOD – Quality of Design, Department of Urban Planning, Mediterranean University of Calabria, 2011. It's possible to download the paper presented for the SIU Conference 2009.

Vincenza Santangelo
IUAV University of Venice, Department of Architecture and Arts.
Email: enzasan@inwind.it 
---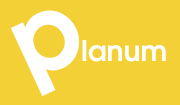 Planum
The Journal of Urbanism
ISSN 1723-0993
ISSN 1723-0993 | Registered at Court of Rome 4/12/2001, num. 514/2001
Web site realized by ChannelWeb & Planum Association | Powered by BEdita 3