Conference Proceedings CITIES TO BE TAMED?Standards and alternatives in the transformation of the urban SouthMilan, 15-17 November 2012

CITIES TO BE TAMED? is an International Conference aimed at simultaneously exploring and questioning the role played by urban planning, design, and policies in the continuous urbanisation processes affecting the so-called 'global South'.
Under the purposefully vague label of 'urban South', a nuanced variety of urban environments scattered across Africa, Asia, the Middle East, and Latin America share: (1) the prominence of informal settlements, (2) the tension between imported and endogenous paths to modernisation and (3) exacerbated social conflicts related to the use of the urban space. 
In addressing one or more of the three above mentioned topics, the Conference aims to explore the difference between 'standard' and 'alternative' strategies of transformation - especially investigating the relationships between the visions of policy-making, and the transformative agency of everyday urbanity.
As such, the Conference targets urban researchers coming from the backgrounds of planning and urbanism, architecture, design theory, and geography - and welcomes both theoretical reflections and academic perspectives, and case study related practices and insights.
 
• Section 1 | Places of informality
Practices
Chair: Maddalena Falletti
Discussant: Nabeel Hamdi, Oxford Brookes University
Policies
Chair: Lina Scavuzzo
Discussants: Colin Marx, University College London; Agostino Petrillo, Politecnico di Milano
Design principles
Chair: Beatrice De Carli
Discussants: Camillo Boano, University College London; Viviana D'Auria, University of Leuven 

• Section 2 | Interplays of visions/realities
Public spaces in tension
Chair: Beatrice De Carli
Discussant: Viviana D'Auria, University of Leuven 
Established/emerging stakeholders
Chair: Maddalena Falletti
Discussant: Alessandro Balducci, Politecnico di Milano 
Visions/realities
Chairs: Maddalena Falletti and Massimo Bricocoli
Discussants: Bruno De Meulder, University of Leuven; Marialessandra Secchi, Politecnico di Milano 

• Section 3 | Power, planning, and the city
Chair: Francesco Chiodelli
Discussants: Scott A. Bollens, University of California; Erez Tzfadia, Sapir College
• Section 4 | Shifting paradigms in design and planning. Focus: Cairo
Chair: Paola Bellaviti
Discussants: Omar Nagati, UC Berkeley; Antonio Tosi, Politecnico di Milano


CURATORS & PROMOTERS
CITIES TO BE TAMED? is curated and promoted by: 
(F. Chiodelli, B. De Carli, M. Falletti, L. Scavuzzo)
with the support of:
DAStU - Department of Architecture and Urban Studies
School of Architecture and Society 
(Politecnico di Milano) 
in collaboration with: 
Laboratory of International Cooperation 
(DAStU - Department of Architecture and Urban Studies, Politecnico di Milano)


SCIENTIFIC COMMITTEE
Alessandro Balducci (Politecnico di Milano, Italy)
Camillo Boano (University College of London, UK)
Bruno De Meulder (University of Leuven, Belgium)
Jorge Fiori (AA School of Architecture, London, UK)
Nabeel Hamdi (Oxford Brookes University, UK)
Agostino Petrillo (Politecnico di Milano, Italy)
Antonio Tosi (Politecnico di Milano, Italy)
---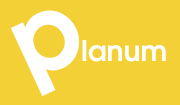 Planum
The Journal of Urbanism
ISSN 1723-0993
ISSN 1723-0993 | Registered at Court of Rome 4/12/2001, num. 514/2001
Web site realized by ChannelWeb & Planum Association | Powered by BEdita 3