Project deepenings: two 'threshold' spaces along the "Cardo massimo"
urban project, progetto urbano, verona, street, strada,
projects
Maurizio Cazzullo
The plan analyses in detail two infrastructural nodes: the graft of the Cardo massimo with the highway door of south Verona, and the roundabout of Porta Nuova that intersects the Median road. In order to give urban identity to every 'node', the functional integration between infrastructure, settlement and environment, acquires important significances.
This article appears in issue 131 of Urbanistica (pag. 54).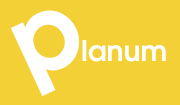 Planum
The Journal of Urbanism
ISSN 1723-0993
ISSN 1723-0993 | Registered at Court of Rome 4/12/2001, num. 514/2001
Web site realized by ChannelWeb & Planum Association | Powered by BEdita 3