Urban Challenges
Resilient Solutions
Design Thinking for the Future
of Urban Regions
S. van Assen, T. van den Boomen, M. Broekman, G. van Eyck, E. Frijters, M. Kums, W. Lofvers, S. Naafs, T. van Spaandonk, A. Steketee, F. Ziegler
Published by trancity×valiz with Future Urban Regions Lectorate
ISBN 978-94-92095-33-6 | 320 Pages | English and Dutch, 2017
What is healthy urbanity?
How can we conduct research by design?
Who do we need to realize ideas about healthy urbanity?

The future of humanity is urban. We are facing major problems such as climate change, social inequality, large-scale migration, and resource depletion. Cities (and those who 'make' the city) play an important role in addressing these problems.
In Urban Challenges, Resilient Solutions the 'Future Urban Regions Lectorate' offers designers, their commissioners and (local) governments new models and ideas to deal with healthy urban development.
Illustrated by more than fifty case studies and global examples, this book offers a toolkit for those interested in implementing research by design and healthy urban regions.

Book Contributors: Sandra van Assen, Tijs van den Boomen, Marco Broekman, Guido van Eyck, Eric Frijters, Marieke Kums, Willemijn Lofvers, Saskia Naafs, Thijs van Spaandonk, Ady Steketee, Franz Ziegler.

The research group Future Urban Regions (fur), set up in 2013 and led by Eric Frijters, conducted a three year study on healthy urbanity.
Fur is a collaboration of the six Dutch Academies of Architecture (Amsterdam, Rotterdam, Groningen, Arnhem, Tilburg and Maastricht) and was financed by the Ministry of Infrastructure and the Environment.
The book is supported by Creative Industries Fund NL, Van Eesteren-Fluck & Van Lohuizen Foundation.

---
---

TABLE OF CONTENTS

The Strength of Design

Introduction
Anthropocene
What's the what?
How?
Who?
Critical Notes

The Team

PART 1 – What
Flows as a New Dimension
The Physical Metabolism Map
Social Metabolism and the Doughnut
Resilient Infrastructure
Renewable Energy
Material Cycle
Vital Economy
Healthy Living
Sociocultural Connectivity
Practical Examples and Design Proposals

PART 2 – How
Wicked problems and the Art of Design Thinking
The c3 Cube
The dtp Diagram
The icci Model
Practical Examples and Design Proposals

PART 3 – Who
Coalition Building
An Alliance on The North Sea
Alternative Area Development
A Metabolic Square
Reflection
Practical Examples and Design Proposals

Conclusions
A Design Can Also Be a Question
What and Where
Working with Models
Beyond Institutionalization
In Conclusion

Appendices
I: The 18 Design Ateliers
II: Overview Practical Examples and positioning c3 Cube

Image Credits

Colophon
---
Online resources and links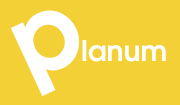 Planum
The Journal of Urbanism
ISSN 1723-0993
ISSN 1723-0993 | Registered at Court of Rome 4/12/2001, num. 514/2001
Web site realized by ChannelWeb & Planum Association | Powered by BEdita 3