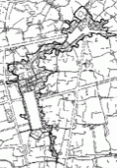 Urban Planning of Isfahan in the Seventeenth Century
Among the historic Iranian cities, Isfahan holds an extremely distinguished place. Despite extensive research regarding the city of Isfahan, there continue to be many ambiguous points in the history of its development. This city experienced many changes, particularly, in the 17th century as capital of the Safavid Empire. These changes clearly show the regularity of the urban structure operating during this period. The city development, to the south of old city, was the most important planned city in Iran which is still considered an outstanding example of urban planning. This transformation of the city centre respected many examples of historic buildings and urban fabric which had been created in previous eras. Also, royal urban planners under Shah Abbas created the new heart of the city to the south of the old city centre, an open space between the older Seljukid city and the river Zayande-Roud named Naghsh-e-Jahan square, 1676 ft in length and 423 ft in width. Besides these constructions three urban quarters were created under Shah Abbas named new Jolfa, Abbas-Abad, and Gabrian. New Jolfa situated on the southern bank of Zayande-Roud was founded by the Shah for the relocation of Armenians who were forced to flee their home in Jolfa in Armenia because of Ottoman threats.
Rather, the planners sketched out a plan that would run from the new city centre to the old square including the complicated networks of bazaars, porticoes and many caravanserais which meander north through a convoluted route to the old centre of Isfahan. Later, the planners proposed an avenue between Zayande-Roud and the royal gate which was extended up towards the south of the city in 1620s. The research methodology for this paper employs contemporary observation and historical documents on the morphological evolution of Isfahan.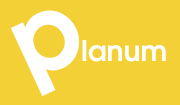 Planum
The Journal of Urbanism
ISSN 1723-0993
ISSN 1723-0993 | Registered at Court of Rome 4/12/2001, num. 514/2001
Web site realized by ChannelWeb & Planum Association | Powered by BEdita 3