Atelier 10 | Mobilità e Mutazione di Idee e Politiche in una Prospettiva Trans-nazionale

COORDINATORE: Laura Lieto
DISCUSSANT: Lidia Decandia


L'atelier propone il tema del planning come 'impresa trans-nazionale' sviluppato dai contributi – già numerosi nella letteratura politologica e, da qualche tempo, in aumento anche nella nostra letteratura – sulla mobilità e mutazione di idee, metodi ed esperienze che viaggiano su reti progressivamente globali.
Molti interventi di pianificazione nel nostro paese, storici e recenti, possono essere riguardati, in questo senso, come esito dell'incontro tra saperi, attori ed esperienze scambiate in ambiti trans-nazionali.
L'intento è sollecitare una riflessione a partire da esperienze di questo tipo capaci di avanzare, dalla loro specifica prospettiva, questioni di portata più generale: dalla presa epistemologica e morale della pianificazione rispetto ai modelli 'di importazione' calati in contesti specifici, alla costruzione di comunità internazionali di pratiche che assemblano attori, istituzioni, norme, tecnologie e interessi in una logica di mutuo apprendimento.
L'esperienza italiana – dalle bonifiche degli anni '20-'30, alla costruzione di paesaggi-cartolina del consumo turistico; dalle politiche di convergenza nell'ambito dell'Unione Europea fino alle più recenti esperienze di progetti urbani sul modello del downtown globalizzato – crediamo possa costituire un piano di riflessione non banale dal quale contribuire alla discussione sul tema che è in corso nel dibattito internazionale.



[ENGLISH VERSION]
Planning as a trans-national enterprise, i.e. a practice of mobility and mutation of ideas, methods and experiences traveling through global actor-networks, is the core-theme of this atelier.
In Italy, several planning experiences in the last SIU XXVII Milan | Italian urban plan ning in the world. International perspectives and cultural contributions and debts 5 century can be regarded as cross-border practices entangling forms of knowledge, actors and experiences transferred from different sites and contexts. The aim of this call is debating this topic starting from specific experiences with good potential to address more general issues: from the critique to imported models of planning in the contexts of global capitalism, to international community building arenas assembling actors, institutions, technologies and norms within frames of mutual learning. 
The Italian case – from the reclamation of rural areas in the 1920's, to the districts of élite tourism in the 1960's; from the cohesion policies in the EU context up to the recent urban revitalization projects based on the globalized downtown model – can be, in such a perspective, a relevant context for scholarly contributions to the international debate. Authors interested in this workshop are invited to submit proposals dealing with concrete planning and policy cases provided with theoretical and critical potential to address discussion in broader terms.
---

ELENCO DEI FULL PAPERS
• Civita di Bagnoregio. Un processo di reinvenzione trans-nazionale
Attili Giovanni
• "Re-scaling" ed "interplay" nella governance ambientale europea:
gli accordi di cooperazione delle
regioni montane
Boldo Alessandro, Freschi Raffaella
• Verso un nuovo trans-nazionalismo nella pianificazione della diversità
Fioretti Carlotta
• Controluoghi. Agro Pontino, sprawl-field
Formato Enrico
• The concept of exception: from politics to spatial domain
Halawani Abdelrahman, Lo Piccolo Francesco
• Divenire Carbonia. Potenzialità latenti e relazioni vitali ridisegnano la città nuova.
Merella Giada
• Tram territoriali e città diffusa
Pagnacco Alvise
• Archistar internazionali e trasformazioni urbane:
assunti, ruoli ed esiti nell'urbanistica milanese recente
Ponzini Davide
---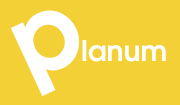 Planum
The Journal of Urbanism
ISSN 1723-0993
ISSN 1723-0993 | Registered at Court of Rome 4/12/2001, num. 514/2001
Web site realized by ChannelWeb & Planum Association | Powered by BEdita 3